Osmosis Weekly #0007: Seinfeld, Influencers, & Animal Crossing
• 6 min read
Hey Osmotics,
Inside today's Osmosis Weekly...
Featured Rabbit Hole: The Secret Sauce for Writers
Growth Hacks: The Fastest Way to Scale
Dumb Things to Share: Nine Inch Nooks
I recently listened to Tim Ferris's podcast episode with Jerry Seinfeld as I'm taking a sketch writing class in my spare time, and needed a  few comedy writing tips.
What I got instead was really good advice for all writing.
It's worth listening to just for Seinfeld's writing process... a rhythmic, daily routine where he called it his "essential principle of survival".
But if I had to narrow this episode down to the most important insight for me, it would be this: when Ferriss asked Seinfeld what questions he asked to tune in on funny observations in daily life, he said it wasn't so much questions as...
...having a very cranky nature and being a sensitive kind of — I don't know if it's perception, but you're just provoked by a lot of things. If you're lucky enough to have that, the next thing you must do is nurture and protect it and never lose it. The enemy of it is success. Success is the enemy of irritability and crankiness, because now you have money and you can remove the difficulties from your life, and that's not good.
Now, as a professional writer, I'm not saying I'm cranky. Maybe I am. But I know I am more sensitive as a person. Not just the heart-on-the-sleeve idealist/romantic... but also, as an introvert and control-freak, not a big fan of overwhelming sensory stimulation, crowds, and chaos.
Unless, of course, it was engineered by me. (I'm also a bit of a troll).
Seinfeld further elaborates...
I think [my] five senses have been made a little too good, and that's not quite comfortable... I just feel everything just a little more than I would even like to... I don't know another comedian that isn't the same and just has this hair-trigger reaction to anything that irritates them.
This is a Tim Ferriss interview I cannot recommend highly enough for any Osmosis member who's a writer. You can also read the transcript here. +
---
Growth Hacks Worth Checking Out...
This week: How to get 94% engagement on your course, the fastest way to scale a business, and William Shatner's life advice at 90.
Cohort Based Course Design
Cohort-based courses (CBC) are all the rage now. If you are an expert, speaker, author or whoever... and you're thinking of putting on a course, you may want to consider a CBC. They have higher engagement rates, higher retention rates, higher everything. But you can't just turn your previous "lecture-driven" courses into a live setting. Wes Kao, cofounder of alt-MBA, and now Maven, has a great article on the key differences. It's called The State Change Method. Some of my key insights...
Students don't owe you their attention. Once you internalize this, you can embrace the fact that it's your responsibility to keep your audience engaged.
Monotony (i.e. a long lecture without interaction) causes audiences to tune out. Movement, on the other hand, causes audiences to become alert. Aim for a "state change" every 3–5 minutes to break up the monotony of a monologue-style lecture.
Here are state change ideas:
Breakout rooms
Asking students to comment in the chat box
Switching from screen share back to gallery view mode and vice versa
Asking students to unmute to chime in
Literally having anyone else talk
Putting a question on the screen to ask students to reflect silently
Cracking a joke and adding humor
Giving the mic to other students to share
Asking students to pause to internalize what was said
Q&A
Group discussions
Read the article here:
Fastest Way to Scale?
I met John Corcoran on Demand Curve's private Slack recently. He runs a podcast named Smart Business Revolution that has had guests like Netflix's co-founder Marc Randolph, former COO of 1-800-GOTJUNK, Cameron Herold and others.
I cannot recommend the Marc Randolph interview enough. There are a ton of gems from the early days of Netflix. I would also recommend John's interview with Verne Harnish, author of Mastering the Rockefeller Habits.
The one big lesson? The fastest way to scale anything is to get world-stage influencers on board. Of course, this means your business or organization must have a goal or mission that's world-changing worthy. But if you got that, your next step is to network and connect with the highest level of people. Listen to the episode here...
Interview with William Shatner at 90
The Guardian interviewed William Shatner recently. It's wickedly funny... and has quite a few notable insights. When asked how he looks 55 given his age...
I'm into the bewilderment of the world, so I open my heart and head into the curiosity of how things work.
And when asked what advice he'd give his twenty-year-old self...
"I'm glad I didn't know because what you know at 90 is: take it easy, nothing matters in the end, what goes up must come down. If I'd known that at 20, I wouldn't have done anything!"
Read the interview here...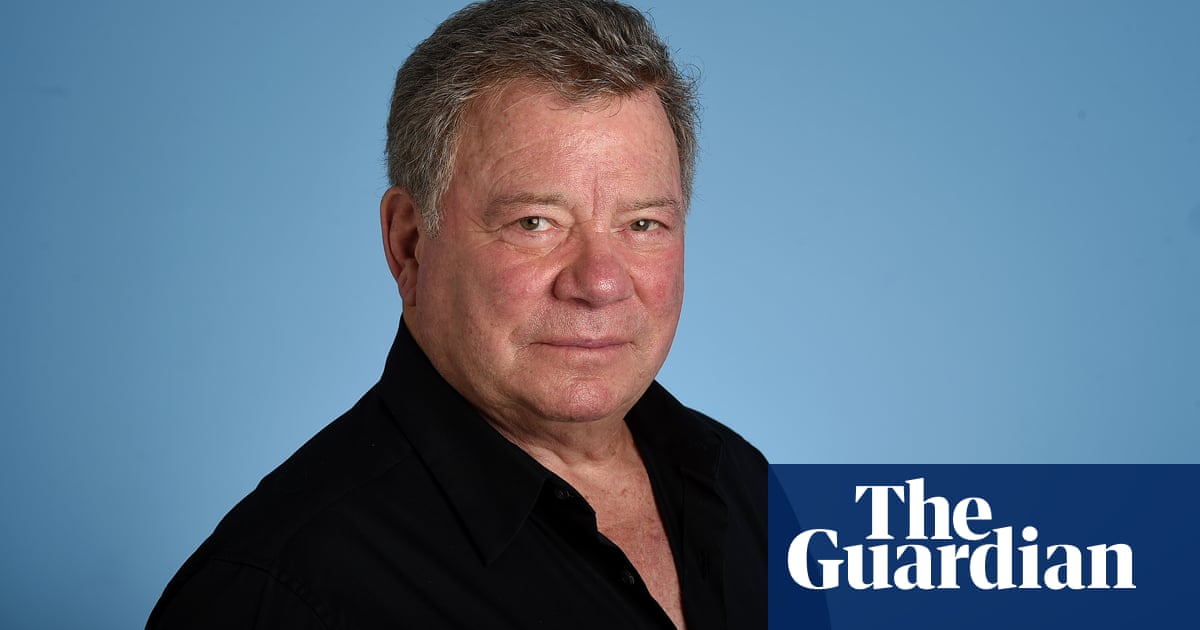 ---
Dumb Things to Share With Loved Ones
Because it's easier than being honest and vulnerable with each other...
Restored photographs of our blue planet. Philosopher Tony Ord spent several long evenings over many years restoring photographs of Earth. It's hard to not think of Carl Sagan's monologue as you look at these pictures...
"Look again at that dot. That's here. That's home. That's us. On it everyone you love, everyone you know, everyone you ever heard of, every human being who ever was, lived out their lives. The aggregate of our joy and suffering, thousands of confident religions, ideologies, and economic doctrines, every hunter and forager, every hero and coward, every creator and destroyer of civilization, every king and peasant, every young couple in love, every mother and father, hopeful child, inventor and explorer, every teacher of morals, every corrupt politician, every 'superstar,' every 'supreme leader,' every saint and sinner in the history of our species lived there-on a mote of dust suspended in a sunbeam."
The Real Captain Marvel? This pilot is all kinds of badass.
Nine Inch Nooks. Comedian/Copywriter Jenn Welch recreated the music video for Nine Inch Nails' Closer shot-by-shot in... Animal Crossing. We might be kindred souls. Because things like these only get made when you're procrastinating on other projects in my experience.
---
Coming Soon(ish)...
Book summaries go through seven stages at Osmosis: Reading, Raw Notes, First Draft, Editor Review, Revisions, Gif Hunting, and Publishing. Here's a status report of what's in the queue...
Breakthrough Advertising (1966) by Eugene Schwartz : 70% First Draft
Trusted Advisor (1998) by David H. Maister : 0% Raw Notes
The Hard Things About Hard Things (2014) by Ben Horowitz : 50% Read
Are you new here? Liked what you read? Click on "Learn by Osmosis >>" below and get Osmosis Weekly delivered to your inbox:
Learn by Osmosis >>